As a community controlled Aboriginal Health Service, we receive funding from the Commonwealth and State Governments to provide health services specifically to Aboriginal and/or Torres Strait Islander people.
Patient eligibility
Aboriginal and/or Torres Strait Islander people and their direct family members are eligible to use our services.
Confirmation of Aboriginality is required for Aboriginal and/or Torres Strait Islander clients.
If you don't have a Confirmation of Aboriginality from an organisation with a common seal, then we will accept the following documents while the confirmation of Aboriginality process is underway. Interim documents include:
Medical records from another Aboriginal Medical Service
Your confirmation of Aboriginality application
A letter of support from an Aboriginal organisation
Non-Aboriginal direct family members can access our service if an Aboriginal family member is already a client of Galambila. Direct family members can include non-Aboriginal spouses, de-facto partners and children in the family's care. Supporting evidence such as a Medicare card or a power bill may be required.
You will need an Aboriginal family member to support and sign the new client application.
We reserve the right to review patient eligibility if the requirements of our stated eligibility process are not met.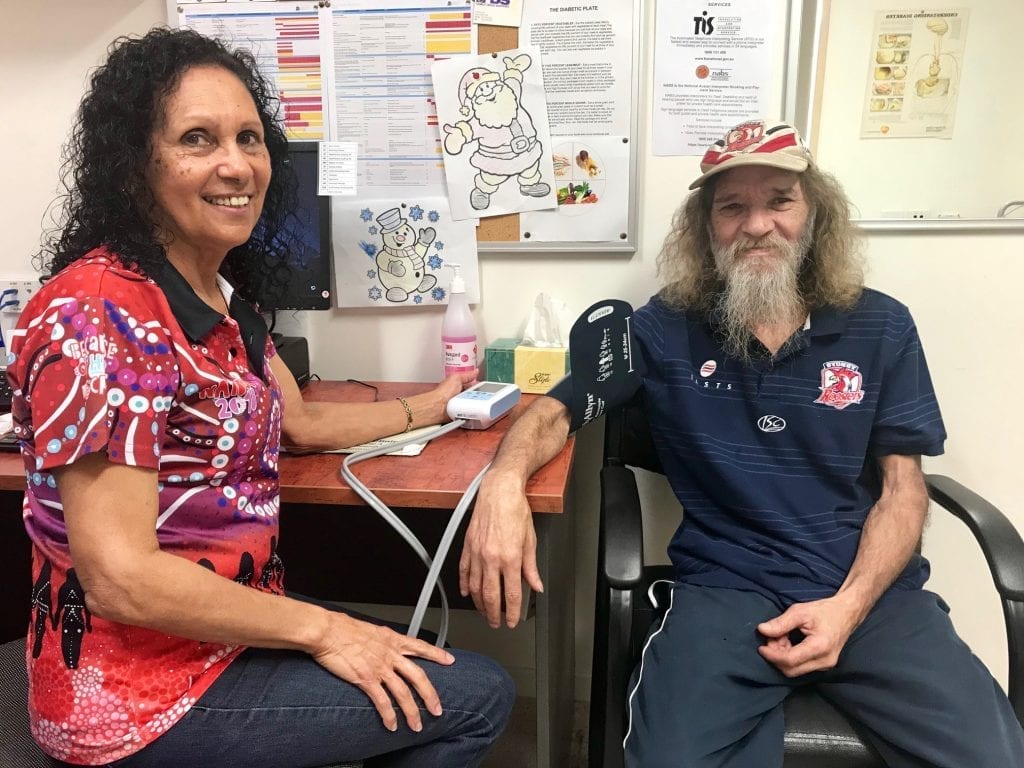 What else will need for your first visit
Your Medicare card
Your health concession card, if you have one
Your pensioner concession card, if you have one
Bring along all your medication/s you are currently on
Photo identification
Completed new client form
How to make an appointment
To make an appointment call our clinic receptionists on 6652 0800.
You will see an Aboriginal Health Worker/Practitioner and a GP.  We have both male and female staff available.  It can take up to an hour for your initial consult.
When you arrive for your appointment, be sure you advise reception you are a new client. They will ask you for identification.
If you are unable to attend a scheduled appointment please phone us and let us know.
Need assistance getting to our clinic?
We have a transport service available to active clients to assist getting between home and Galambila. You can book in for this service when you make your appointment with us.
We provide this service as far North as Corindi and Red Rock, South to Urunga and West as far as the Ulong/Lowanna area.
We are able to accommodate for Elders and also have safety equipment for babies. If you are requiring any safety equipment (car seats etc) please give our reception staff as much notice as possible so we can make all transport bookings and arrangements.
Useful Links