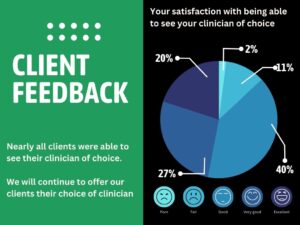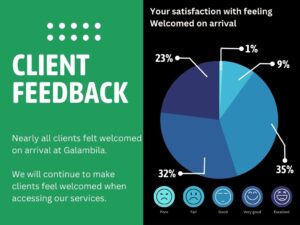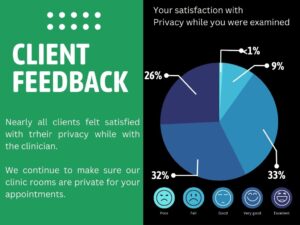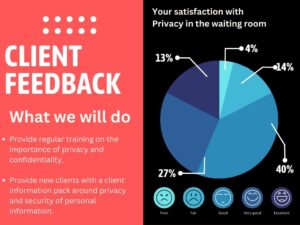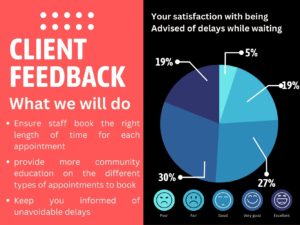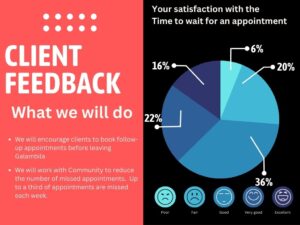 Thank you to all community that provided feedback for our Client Experience Feedback survey.
overall we had 392 responses to our survey.  85% of responses came from clients that identify as Aboriginal and/or Torres Strait Islander.
96% of people had been to the practice more than one occasion in the last 12 months.  A majority of people surveyed were aged between 25 and 44.  A Massive thank you to all our community that provided feedback – We also drew 5 responses to win a $100 voucher from Coles.
Your feedback from this survey gives us an idea of what areas we can work on to improve your client experience when accessing our services.  We also received some great about what we do well.
What community said needed improvement:
The length of time there was to wait for an appointment;
Being advised of delays while waiting for an appointment; and
The privacy in the waiting room
What community said we do well:
Seeing the clinician of your choice;
Welcoming on Arrival; and
Privacy while being examined.
Please keep an eye out for our next survey – Your clinician experience.
Please have a yarn with your Aboriginal Health Worker, Doctor, Nurse, or the Practice Manager if you have any specific feedback you would like addressed.